our loft office
Looking through these photos was a little bittersweet! I'm currently knee deep in daydreams about what my new office is going to look like once it's finished, but until that happens, let's take a look at the old one!
Our loft was inside/over our guest bedroom and made for the perfect office space. One of my favorite things we did was build a standing desk for Seb. I say we, but I didn't do much work on this one besides saying, "hey, we could build a standing desk to go over your piano so we're not always having to decide whose turn it is to sit at the desk." The rest was history! Seb executed flawlessly and even did the staining himself this go round. It was such a simple, cheap solution for a problem and gave us each a designated space which, as you can see, I fully embraced by the way of bright décor. The envelops on the wall are from my Hi-Five subscription. The cards come in the cutest envelope with a quote on the inside flap, so I hung them all up together on the wall and above my computer used some coordinating quotes from an old Ban.do planner.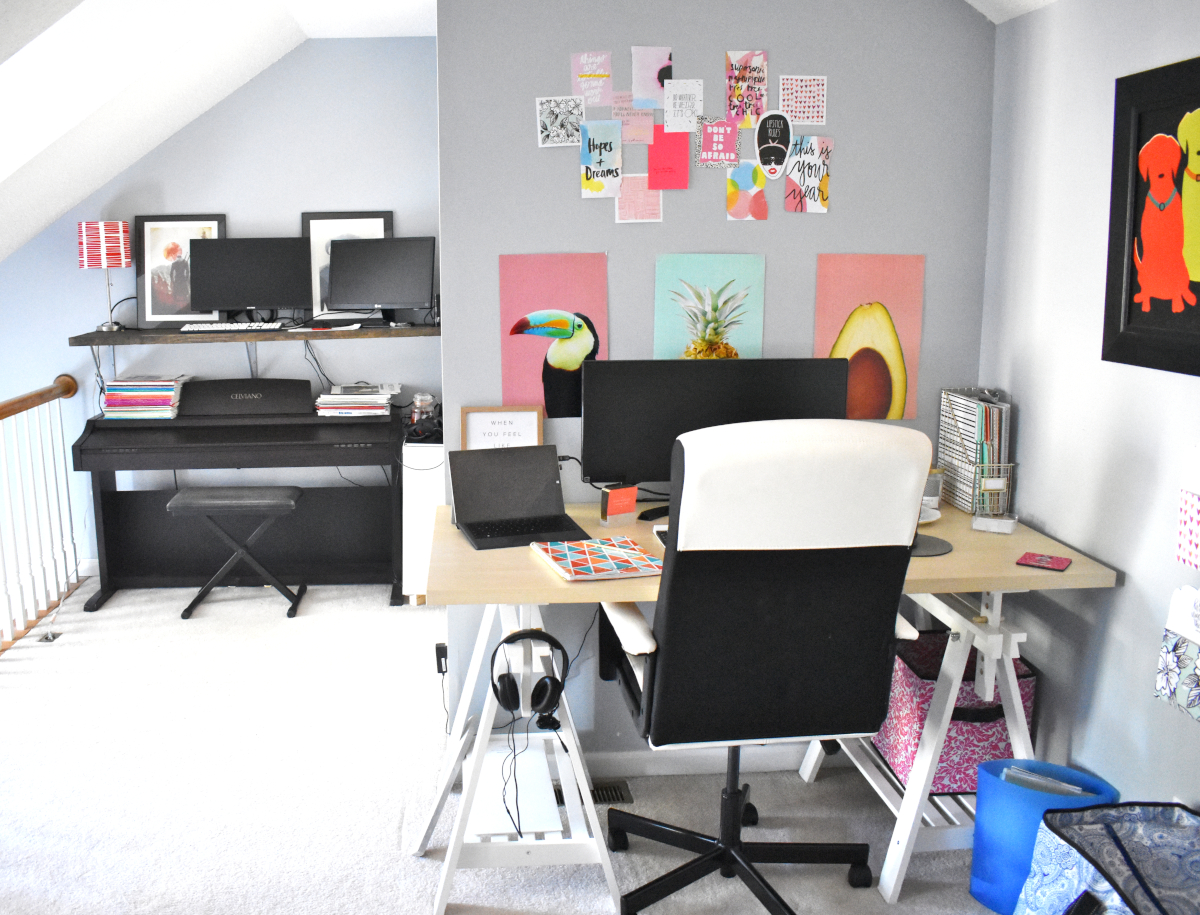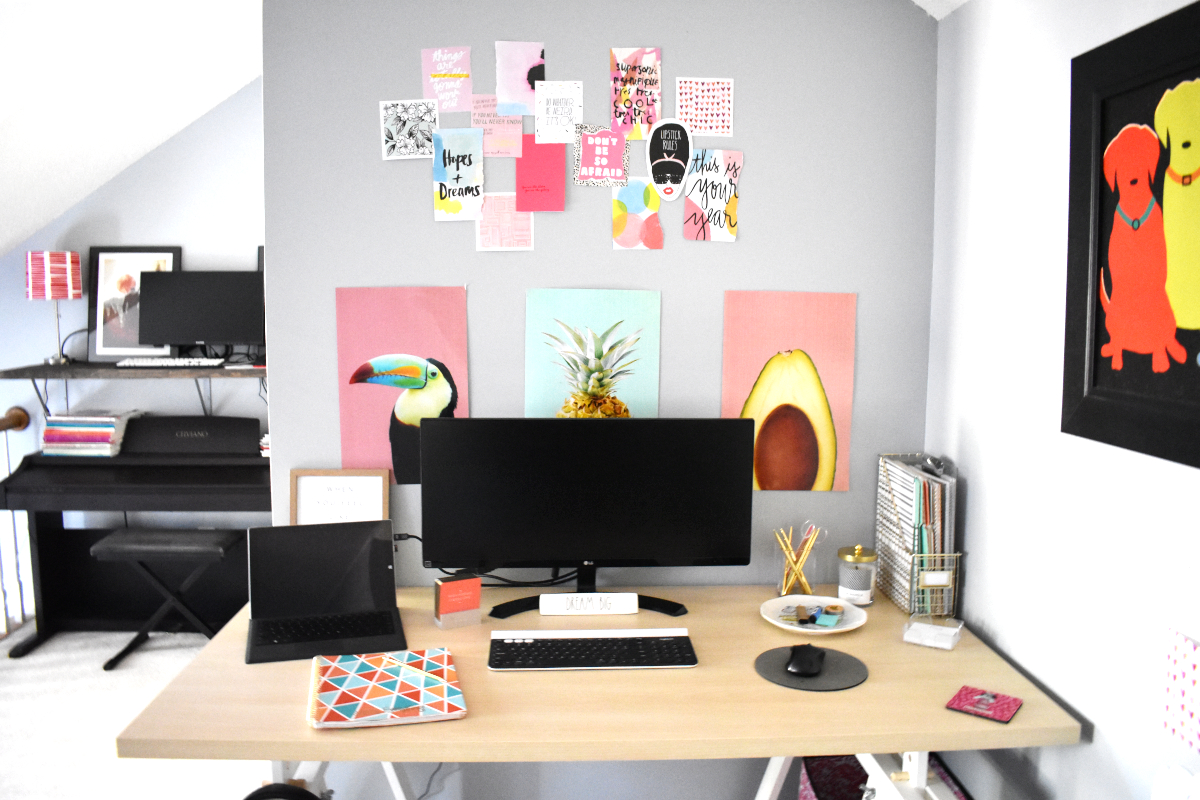 A friend gave Seb some gaming posters which went with the general vibe of his corner, so I framed those and stuck them behind his many screens. When he's working, he throws his laptop up on the far left and hooks it up to his monitors for alllllll the productivity. Also, that blue chair was gifted to us by a family friend who was done with it, but it is literally the most comfortable. I'm hoping to get it recovered once I figure out where it works best in the new house.
All in all, I would say this is one of the least intentional spaces out of the whole house but ended up being perfect for our needs. I will say that I'm hoping to be much more intentional about my new office. Seb and I are splitting up into different offices for now. As much as I love him, I don't always love listening to his conference calls 😊 Stay tuned for what's to come in the way of office spaces!